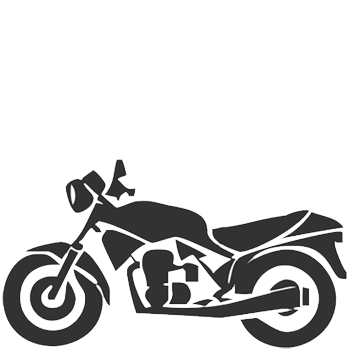 Save in "My bike"

The maximum permissible number of bikes has been reached. Unfortunately, it is not possible to add further bikes!
Tips and tricks from
our team of mechanics
YAMAHA DT 125 E

1G0
Year of manufacture:

1976 to 1979

VIN:

-
Specifications*:
Engine size:

123

Cylinders:

1

hp/kW:

9.5/7

Vehicle weight (kg):

119

Valve clearance (intake):

-

Valve clearance (exhaust):

-

Engine idle speed:

Carburettor air screw:

1,75 AUSDREHUNGEN

Tyre pressure (front):

1,8 BAR

Tyre pressure (rear):

2,3 BAR

Spark plug 1:

NGK BR9ES

Spark plug 2:

NGK BR9EIX

Electrode gap:

0,8 MM

Fork tube diam.:

Front/rear sprockets:

Chain:
Capacities:
Fork oil per rod:

Engine oil w/o filter:

2-TAKTÖL

Engine oil with filter:

-

Brake fluid:

Final drive oil:

Fuel:

7,0 LITER

Coolant:

LUFTGEKÜHLT
* Louis has taken great care in compiling the specifications and associated products. They apply to the model of the selected vehicle that is sold in Germany. The specifications of models sold in other countries may differ. Louis does not accept any responsibility for the accuracy of the information provided.
Prior to installation, you should consult your motorcycle's handbook and/or seek information from the manufacturer.
Data or products for your motorcycle missing from the database? Found an error? Please let us know. Go to form